CASPER CLOAKING FILM
Where confidential information stays private.
Casper Cloaking Film
What is Cloaking Film?
Cloaking Film renders wall-mounted and other large LED displays in conference rooms, huddle rooms, and other glass fronted rooms black when viewed from outside the room, while everyone in the room can work freely with peace of mind. Most large, wall-mounted displays can be cloaked with the exception of 3D displays, Microsoft Surface Hubs, Barco Video Walls, OLED displays, Plasma Screens, and Projection Video.
This subtle material is used to mask glass windows for privacy of digital information without the need for the boxy, space-reducing walls. Cloaking film is the buffer that allows the design advantage and practicality of glass enclosed meeting rooms.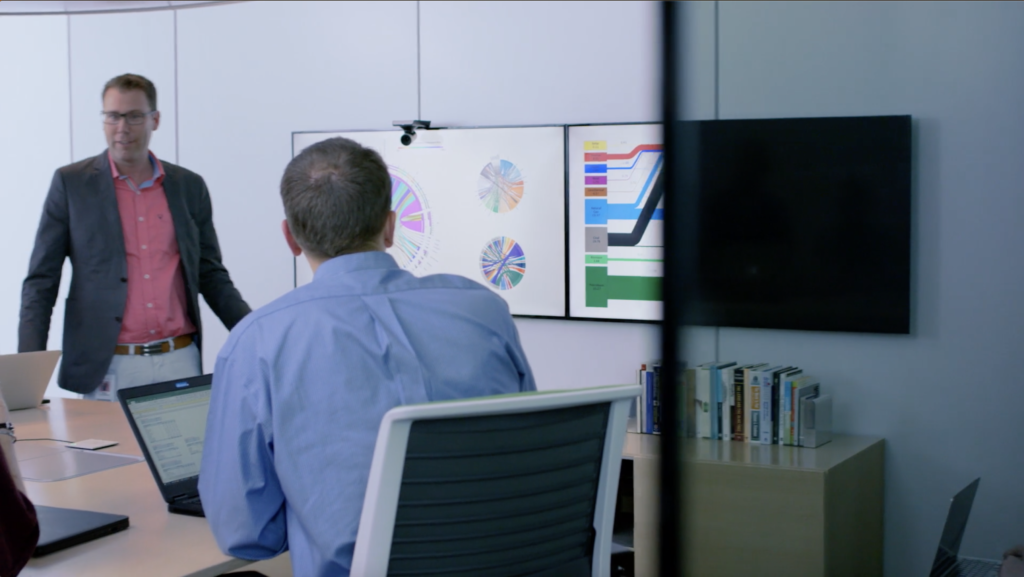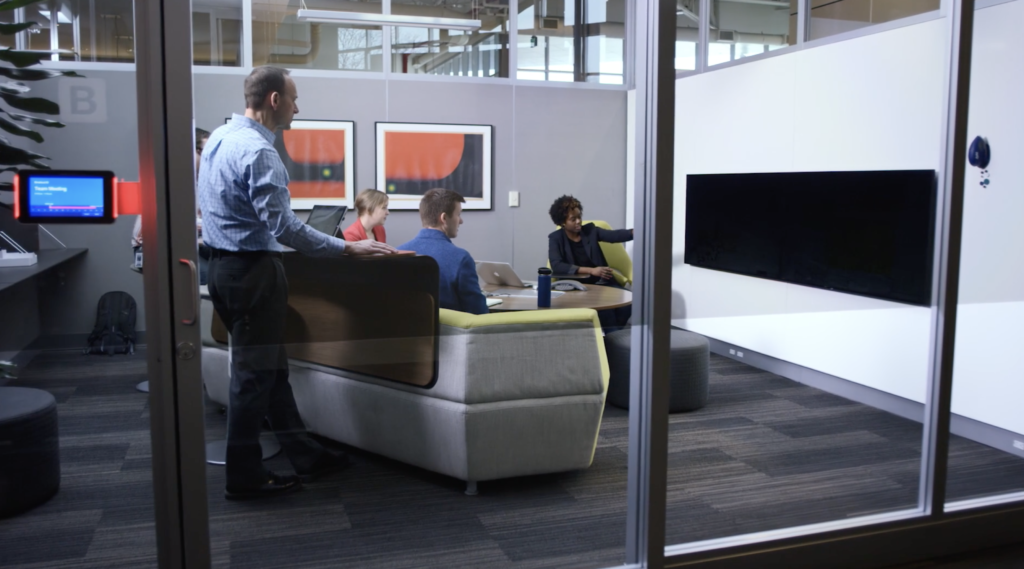 casper cloaking film
See Casper Cloaking in Action
Viewing Angles
Casper™ is most effective when viewing a display that is parallel to the glass where the technology is installed. Casper™ should appear completely opaque when viewed from directly in front of the display and the display is at eye level. To an observer moving past the conference room at an acute angle or viewing a display at table level, Casper™ will appear less opaque. This light leakage may make displays partially visible while still providing confidentiality.
To determine if this will be an issue for your application, position a sample at several locations – centred, far left, and far right – in the room to demonstrate the degree of opaqueness/confidentiality that Casper™ will provide at different positions. The worst case scenarios are when the viewer is very close to the glass and viewing at an extreme angle. The addition of Casper™ Graphic Film can help alleviate this issue.
PARAGON is Australia's Exclusive supplier of Casper Cloaking Film.

We create head-turning results with inspiring and innovative printing, signage and window film solutions.
Free Quote
Let us help you bring your project to life. Contact us for a free quote.
We are the comprehensive design and print partner for the digital age. We help businesses to stay relevant to their customers in the digital era by offering solutions made from scratch. PARAGON is a collective of market leading brands.