Welcome to PARAGON Melbourne
When it comes to Window Film, Signage & Graphics we've got a creative solution for you!
PARAGON, a comprehensive design and print partner for the digital age is a collective of market leading brands and now, with a national footprint.

PARAGON Melbourne are experts in Residential and Commercial Window Film, Signage & Graphics
PARAGON Melbourne specialise in both Residential and Commercial window film, signage and graphics solutions; whether your biggest consideration is heat reduction and retention, glare and UV rejection,  safety and security, corporate fit-outs or simply decorating a space to bring it to life – we've got the solution for you!
Although PARAGON now have national footprint, the Melbourne team service the greater Melbourne metropolitan area, both east and west of the city, Geelong and surrounding areas and north to Kilmore, out to Pakenham and up in the Dandenong Ranges. Corporate projects in some regional centres can also be managed.
We're regarded by our customers as a leading supplier and installer of window films, large format graphics and signage. We're established across all of Australia and we offer exclusive products and quality installation in Melbourne. We have the designers who create the artwork, the printers and developers who put it together and the installers who apply it professionally. We work with our clients to ensure we give them more than they could have ever imagined.
SEE WHAT WINDOW FILM CAN DO FOR YOUR SPACE
Why choose PARAGON Melbourne
HERE'S SOME GREAT IDEAS
WINDOW TINTING, SIGNAGE AND GRAPHICS
Window and Wall Graphics
Rejuvenate your space with creative graphics. A flexible, dynamic method of brand promotion, product marketing or home decoration. Our high-resolution digital printing can create rich and detailed graphics on durable stocks.
Wayfinding and Statutory Signage
Styles of signage can vary from suspended to projecting depending on the requirements of the building. We can manufacture signage to match your decor or your budget while achieving the relevant compliance requirements.
Business and Reception Signage
We can supply and install feature signs for all types of office fit-outs, whether internal or external. We can create any type of sign for you, whether is be a simple vinyl sticker applied to your door or a custom fabricated Lightbox.
Decorative Window Films
We provide only the highest quality window films in Australia. Decorative designs can be applied to conference rooms, lobbies, retail environments, residential settings, offices, exterior windows and partitions.
Safety Window Film
In the event of severe weather or accidental breakage, safety film helps hold glass together. The result means glass stays in place making for easy clean up and ensuring a safer space, giving you ultimate peace of mind.
Security Window Film
Uniquely designed to offer maximum tear resistance to effectively deter breaking and entering. Vandalism may be limited to replacing a window since property inside may not be exposed to further vandalism, theft or increased damage.
Energy Saving Film
A unique collection of films with superior heat rejection, no-metal technology, low reflectivity, UV protection and a warranty backed by one of the world's most respected companies. Energy Savings: reduce cooling costs by up to 30%.
Anti-Graffiti Film
Surface protection against most scratches, acid etching and tagging. Easy removal and cost-effective replacement at a fraction of the cost. Minimise the time spent cleaning off graffiti and maintain the reputation of your building.
Leading our Melbourne Team. Delivering Innovative Results and Solutions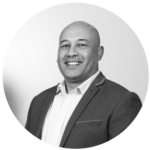 Nelson Neves, General Manager. More than 21 years now in the Window film industry starting on the shop floor tinting cars & applying treatments. With his always positive attitude and endless energy Nelson has grown from those humble beginnings into an Industry expert with outstanding Technical knowledge & passion for Customer Service. A Father of four young children Nelson is kept busy on the weekend attending to all their sporting needs.
We'd love you to contact us
Yes, I'd like more information!
New project, technical question? For a quick response, please complete the form below and we'll be back to you by next working day!
Now operating under the PARAGON brand, we're a comprehensive design and print partner for the digital age, managing both state-based and national projects.