3M Prestige 70 Window Film
The building manager of an office building in Sydney's CBD approached us with a problem. It is often seen in commercial buildings, and residential apartments, governed by strict guidelines and body corporate.
Problem
Several tenants were complaining of heat and glare problems. This was intensified in summer, where there was a build-up of heat, resulting in lost productivity. This also resulted in extensive views from the building not being seen, as the blinds were permanently drawn to combat the heat. The air conditioning system was running at full capacity, but in the hotter months could not keep up with the constant heat entering the building through the windows.
The owners of the building did not want to change the external look of the building and wanted to apply film only to the levels of the building which had the issues. Traditional window films are either dark or highly reflective and change the external appearance of the building giving a 'patchwork' effect if some areas are tinted and other areas not.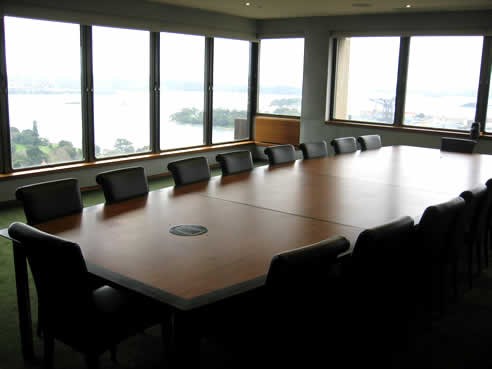 Solution
The 3M Prestige Series marks a significant technological advancement in how window films can enhance buildings and homes. Residential and commercial property owners now have a high performance clear window film that combines all the benefits of heavily-tinted or reflective films, without the inherent drawbacks of darkened rooms or mirrored windows. Prestige films have 1% higher reflectivity than the glass they cover, so the appearance of your building is virtually unchanged.
We performed the installation (248 windows over 3 levels) which resulted in virtually no disruption to the existing staff. The results were immediately noticeable with some staff noting that it was almost too cool, and the air conditioner had to be adjusted to a lower level.
Request a Quote
We are a licensed 3M window film installer, offering protection, cost-effectiveness and energy-saving solutions that will last for years. Backed by manufactures warranty, our state-of-the-art equipment and highly-trained staff, you will surely get the best guidance, installation and resources regardless of how big the project or requirement is.
3M Prestige 70 benefits
Substantial heat rejection provides energy savings and enhanced comfort, combined with a clear film
Increased on-angle heat rejection provides additional performance benefits
Low reflection enhances views and overall beauty
No metals; 3M technology provides superior performance with no corrosion or interference with cell phone signals
Extends the life of furnishings by rejecting UV rays, the single largest component of fading
Premium 3M manufacturer's warranty
Reduces glare and eye discomfort
Increases personal safety by minimizing flying glass
Performance Results:*
Visible Light Transmitted 69%
Total Solar Energy Rejected 50%
TSER-On 60°Angle 59%
Infrared Rejected 97%
Visible Light Reflected Int. 9%
Visible Light Reflected Ext. 10%
UV Rejected 99.9%
Glare Reduction 23%
Luminous Efficacy 1.19
*Performance based upon 1/4″ clear glass