Specialists In Business & Office Signage
Signage is an important part of any business. Whether it's for your store front to attract passing-by traffic by broadcasting your business services, or office signs to mark important rooms or directions, the team at Paragon Films does it all. With over thirty-five years' experience in the Brisbane signage industry, trust us to have your business signs done right.
The local team at Sunscreen specialise in a range of business and office signage in Brisbane, including creative business and office signage, statutory, directional and braille signage. So whether you're after a creative sign design for your local business or door signs throughout your office environment, we do it all!
We Can Help You Find The Right Solution
Speak to our team of Brisbane signs specialists to learn more. With expert knowledge in the industry and local knowledge about office signage in Brisbane, we guarantee that we've got the right signage solution for your business.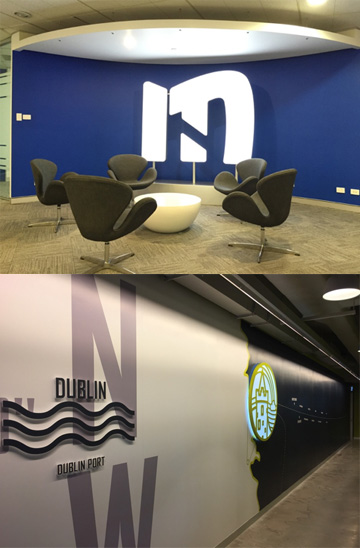 We are the comprehensive design and print partner for the digital age. We help businesses to stay relevant to their customers in the digital era by offering solutions made from scratch. PARAGON is a collective of market leading brands.