Whether you own a café or a large conglomerate, signage is a great way to help your customers recognise your identity. This is especially true for high visibility areas, where an outdoor business sign could be used to attract passing foot traffic, or a large custom business sign could help people recognise your organisation from afar.
Design & Installation
When considering commercial signs, it's important to select a provider that has the design as well as installation services ready to go. Here at Sunscreen, we take pride in being able to create and develop fully custom business signs that are creative and eye-catching. These signs for businesses could be on a range of material, from a simple vinyl custom office sign, to a tailor-made fabricated lightbox that's perfect for outdoor business signage.
Contact Us
Get in touch with us to request a quote or sample, and see how our signage could transform your organisation's identity.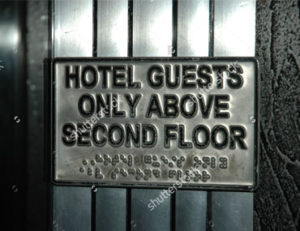 We are the comprehensive design and print partner for the digital age. We help businesses to stay relevant to their customers in the digital era by offering solutions made from scratch. PARAGON is a collective of market leading brands.