Commercial Window Tinting Perth
Utilising our extensive experience in the window tinting industry, we offer a range of quality services for commercial window tinting in Perth and its surrounding suburbs. As we stock world renowned brands (3M), you can trust us to have your commercial project done right, whatever the size.
Applications of Commercial Window Tinting
Having a wide range of high-quality commercial window tints, we can service a wide range of applications. These include:
Architectural film – with films such as 3M DI NOC and 3M Fasara, get creative and give your workplaces a creative and modern touch without the high installation costs. With patterns such as woodgrain, metallic and fabrics just to name a few, your options are virtually endless!
Graphics and signage – wall and window graphics are a great way of improving your brand images and attracting passing foot traffic to your business. With a range of in house creative design services, make your business really stand out!
Anti-vandalism and Security and safety film – Reduce the effects of vandalism with anti-vandalism film and improve the safety of your employees with security film. Anti-vandalism film lets you easily bring your store windows back to its original condition after the effects of vandalism; and security and safety film helps keep you and your employees safer in the event of glass shattering by holding the glass together.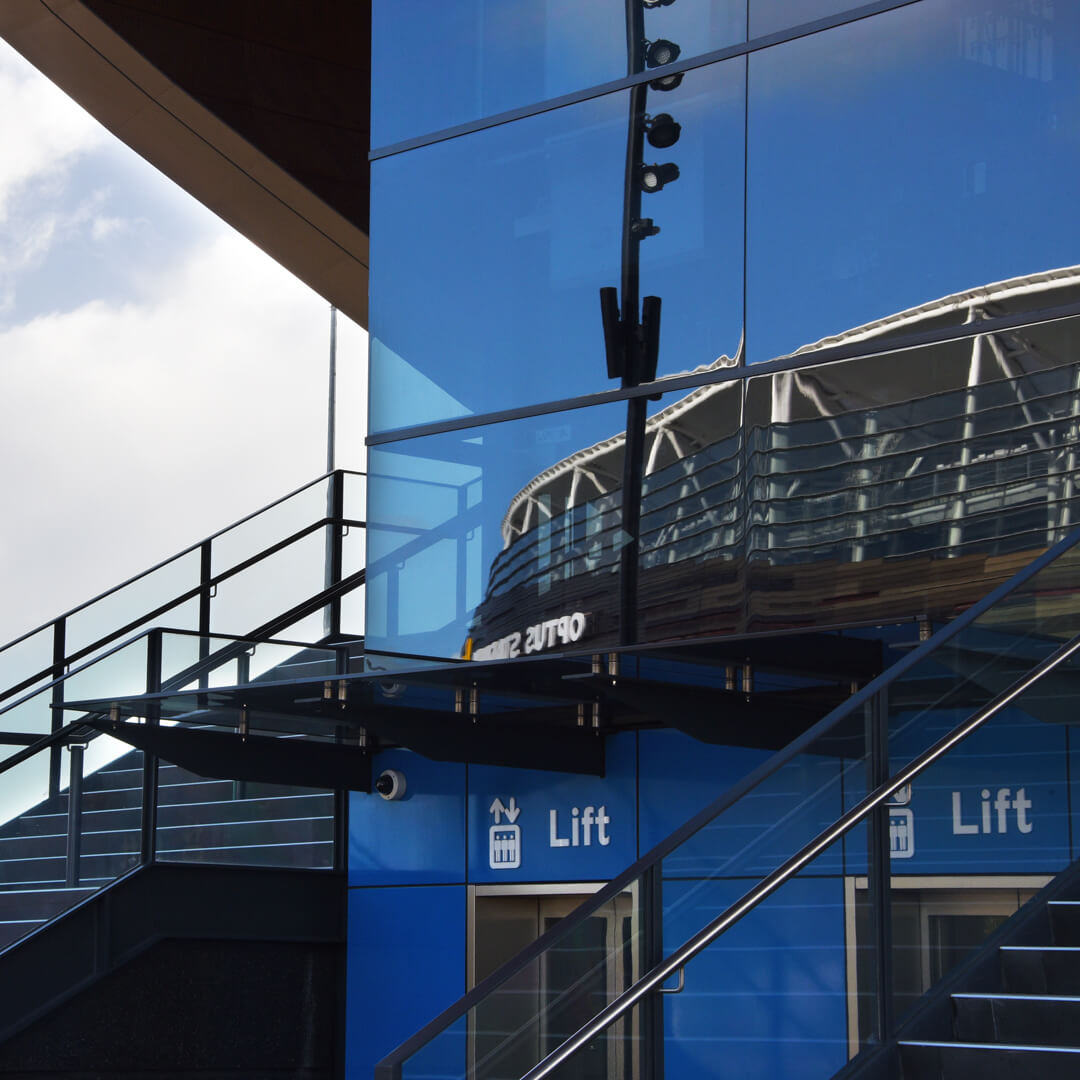 Learn About Commercial Tints
Get in touch with our team of specialists to learn more about your options for commercial window tinting in Perth. Our team is ready to help clarify any questions you may have, and we are happy to organise an obligation-free onsite measure and quote wherever your Perth commercial tinting needs may be!
We are the comprehensive design and print partner for the digital age. We help businesses to stay relevant to their customers in the digital era by offering solutions made from scratch. PARAGON is a collective of market leading brands.