There are many different designs, patterns and options to consider for a fully-customised frosted window film design, but Paragon Films are your one-stop provider for all your Perth frosted glass film needs. Whether you're looking to enhance your living spaces or add a touch of privacy to your bedroom or bathroom windows, we can help.
Benefits of
Window
F
rosting in Perth
Privacy – window frosting is a great addition to bedroom or bathroom windows. With their unique ability to let light in while keeping prying eyes out, improving your privacy has never been easier.
Bathroom screens – add a touch of design to your bathrooms by installing frosted window film on the outside of your shower screen.
Versatility – able to be installed on glass windows or doors, get creative around your home. For example, frosted glass film is great at hiding clutter inside kitchen cupboards for that neat and seamless designer look.
Get a Quote for Frosted Window Film in Perth
View some samples of our work and get in touch for an obligation free consultation. With no job too big or small, rest assured that you'll receive some of the best frosted glass film in Perth at an affordable price.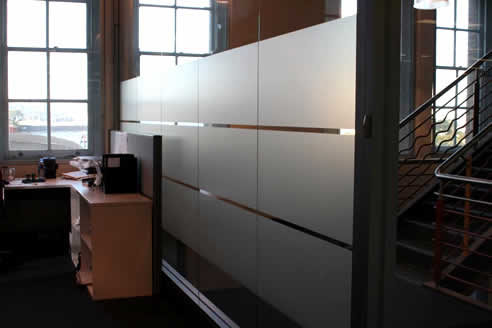 We are the comprehensive design and print partner for the digital age. We help businesses to stay relevant to their customers in the digital era by offering solutions made from scratch. PARAGON is a collective of market leading brands.