Residential Window Tinting Prices
Beat the increasing energy costs by installing residential solar window tint. By acting as a shield to reduce the amount of heat entering in warmer months, while keeping warmer air in during cooler months, residential window tinting is a year round solution to rising energy prices.
Benefits to Window Tinting
Heat reduction – residential solar window tint makes it easier for your heating and cooling system to maintain a set ambient temperature due to the reduced energy exchange through your home windows. This results in direct energy savings as the system works more effectively.
Glare reduction – enjoy the view outside your windows without harsh glare. With up to 91% glare reduction, there's less glare bouncing off your computer or television screens too – helping you have a more enjoyable work or entertainment experience.
Fade reduction – with up to 99% reduction in UV radiation, residential window tint installation is a great way to reduce the damaging UV effects such as fading, cracking or discolouration of your furniture and carpets.
Get a Quote for Residential Window Tinting Prices
Get in touch for an obligation free measure and quote. Being one of the largest providers for residential window tinting, we deal with only the highest quality film brands such as 3M, ensuring you get the best products for your investment.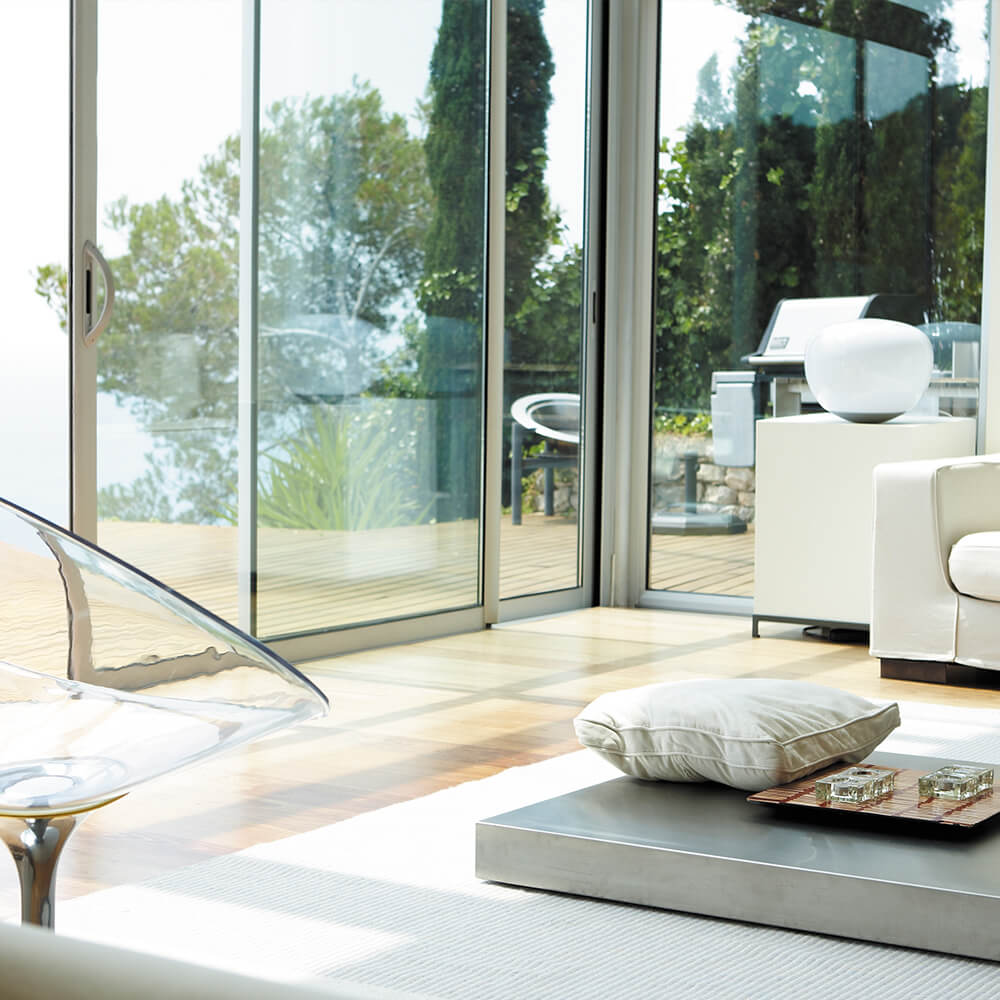 Residential Solar Window Tint In The Home.