Installing window frosting is a great way to improve the privacy and security of your living or work spaces, while also providing a clean and modern outlook. With our extensive local knowledge and the largest range of 3M films, there's no better place to get window frosting in Sydney!
Choose from Our Range of Designs
With a variety of designs and patterns to choose from, you're sure to find the right glass frosting in Sydney to suit your needs. Our range includes:
Decorative window frosting film – decorative designs for your bedroom windows or glass kitchen cupboard doors.
Glass frosting film with text or numbers – text or numbers cut out into frosted film is great for having your employees' or meeting room names etched out.
Patterned window frosting film – reoccurring patterns spread across the film, to cover the entire or portion of plain glass.
Find Out More
Talk to us to learn more about the possibilities, and to see for yourself why we're amongst the most preferred providers for glass frosting in Sydney. With a knowledgeable team ready to answer any questions you may have, trust us to have your project done on time and to your personalised requirements.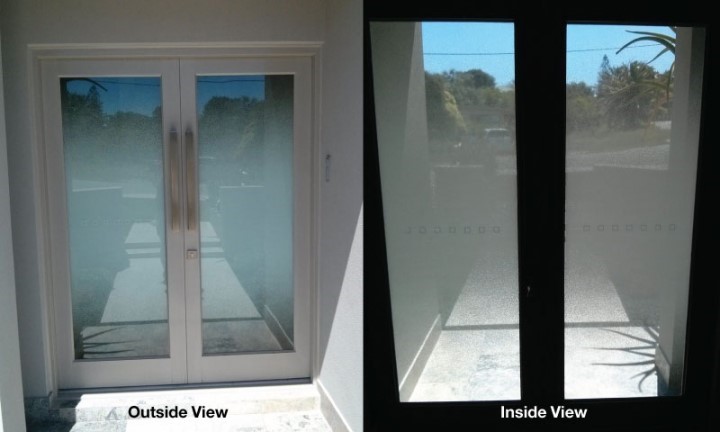 We are the comprehensive design and print partner for the digital age. We help businesses to stay relevant to their customers in the digital era by offering solutions made from scratch. PARAGON is a collective of market leading brands.