Window Film Tinting Customer Testimonials
Dr Wally Kos – NORTHSIDE MEDICAL IMAGING
I wish to inform you that the security tinting on our front door at Lindfield has been effective. After two break ins where laminated glass was bashed and pushed out of the door frame, a recent attempt has resulted in only a crack in the glass.
There is an obvious mark where a crowbar or other jemmy device was used, but the tinting and frame sealant have stood up to the task.I wish to thank you for this work. We are extremely satisfied.
LAURIE AND HEATH ARCHITECTS
The application of the 3M Scotchshield 400 Security film carried out by your company, to appropriate windows of a beach house owned by one of our clients has recently been found to be completely succesful in preventing a break in during their absence.

The photograph above shows the effect on one window panel being hit with a full house brick, resulting in only severe cracking but no penetration of either the glass or the security film backing.
Needless to say, our client is delighted with the effectiveness of the treatment carried out and its' success in preventing yet another burglary.
Gill Keinan – Nouveau Productions
Last week there was an attempted burglary at our shop in Surry Hills. Because of the recent installation of your security film 600 product our burglar's attempt was thwarted, saving us a great deal of material loss and heartache.
Thank you for making this wonderful product available to us and for your prompt response re installing the security film.
Kenneth B Henderson – HENDERSONS SOLICITORS
A note of appreciation in respect of the service provided by your company in screening the windows at the above address. The recommendation for the screening of windows and doors was proposed by the builders and architects as part of the refurbishment of the premises.
Your representatives provided a courteous and efficient service in which they provided options for window treatment together with recommendations. The application of film was done with considerable care and whilst time consuming, the excellent results speak for themselves.
Your recommendation in respect of signage was greatly appreciated and has been the subject of much acclaim from third parties. Again, thank you for your professionalism.
Peter W O'Reilly – O'REILLY & DALY'S PHARMACIST ADVICE
We write with gratitude to thank you for your great product Scotchshield ultra Safety & Security film which was installed by Paragon to the front windows of our shop.
On arriving at the pharmacy on the morning of the 16th October 2003 1 was confronted with a window that was crazed and broken. The glass had obviously been subjected to numerous blows with a brick or similar heavy object but was still intact! The film on the inside of the glass was smooth and intact, having survived an attempt to break into our pharmacy.
This was the same window that had been broken previously (before the installation of safety film) and entry gained to the premises with loss of stock. and damage. The glass was replaced and we immediately contacted Paragon to replace the film on the new glass.
We could not be more pleased with the protection that Scotchshield gives to the pharmacy, both against unwelcome entry and reduction in UV light, which fades the stock and carpet Please feel free to use this letter as are commendation of your wonderful product.
Vince Bristow – Mirvac Pty Ltd
Late last year Paragon was approached by Mirvac to help supply a solution to the problem of heat gain and lack of shading in the refurbishment of the Greenwood Food Court. Paragon worked closely with the architects to come up with an amicable solution.
Once a film was selected, Paragon was then able to use their own labour to complete the installation on time and without incident. The heat and shade problems were overcome and the Food Court now provides a much more pleasant eating environment.
We have used Paragon for film installations before and have always found them to act in a most professional and timely manner.
Brian Chalmers – Gordon Golf Club Limited
After several break ins at our club we were referred to Paragon who supplied and fitted 3M Scotchshield and Scotchtint film to our external windows. The film has been very successful and has stopped criminals from being able to smash windows and gain easy access to our club.
Max Warren – MerMax
I want to thank your company for providing an excellent service to make my northern office habitable during the summer days. As you know my office is air conditioned but was not coping with the heat coming in the wall of windows.
The 3M film gives a natural view from inside and does not have that mirrored look from the outside. It does not have the 'mafia staff car' look. I was pleasantly surprised that the 45% reduction in heat transfer into the room made such an improvement.
I have no hesitation in recommending Paragon for both the selection of the right product and your efficient installer.
Peter Gow – Roseville
A couple of weeks ago when I dropped in to look at your window tinting applications, I mentioned that your company did some previous work for us around six years ago. That work involved tinting our lounge room windows so as to reduce the severe impact of the afternoon sun.
You asked how the window tinting has lasted. Although it has been six years since being installed, it has lasted very well and handled the harsh weather conditions with no evidence of fading, peeling or bubbling. It has noticeably reduced glare, heat and the impact of fading damage.
I would certainly recommend your company to our friends or neighbours, due to the sustainability and performance of your window tinting product.
Paragon has been operating for over 30 years in the field of Window Films, and during this time our staff has been trained in the latest methods of application by 3M. We do not use contract labour and therefore you can be assured of professional work at all times.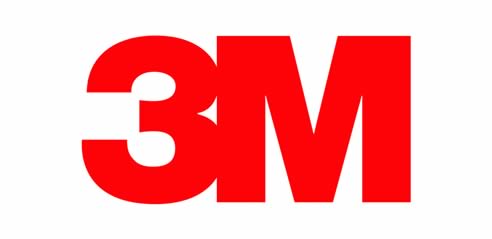 Excerpts from Customers Letters