Window Frosting Melbourne
Types of Decorative Frosted Window Film in Melbourne
Patterns – ideal for larger pieces of glass, patterned frosted window film is a great way to improve privacy without compromising the amount of natural light entering.
Text – text or numbers cut out into window frostings are a great way of marking meeting room or employee work spaces.
Custom artwork – with our custom artwork feature, create your own piece of art etched into our frosted window film for a truly unique piece. This could even be converted to a repetitive pattern for even greater flexibility in application.
Learn More About Window Frosting in Melbourne
Get in touch with our dedicated Melbourne team for expert advice. With a variety of window frosting film available, choose the right film and pattern for your specific application.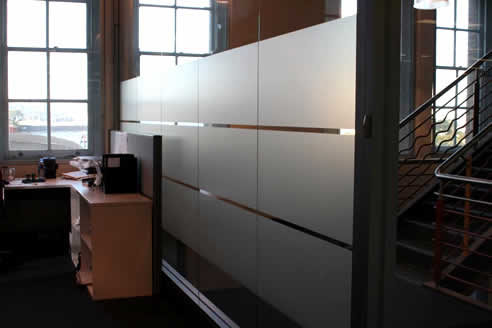 We are the comprehensive design and print partner for the digital age. We help businesses to stay relevant to their customers in the digital era by offering solutions made from scratch. PARAGON is a collective of market leading brands.